CoreFit Chiropractic Reviews
Dr. Mark Walter
What Patients are Saying About Our Practice…
Great place! Love the people! Very professional and really care about the patients!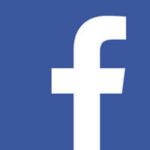 I have been going to Dr Mark off and on for over 10 years with much success. it was no surprise that when I started to have serious pain in my lower back, hips and right leg, I immediately decided to return to Dr Mark for help. I am grateful that he not only wants to help relieve the immediate pain and discomfort, but help to formulate a long term plan to regain strength, flexibility and control! Prevention! I love that!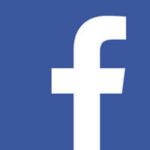 I always look forward to coming into my appointments! Dr. Walter is focused and driven on making you better and all while giving you a great experience . Mark and Deb are such caring individuals. And Mark, well , He's just good at what he does. Definitely recommended by me!
The office is very welcoming and inviting when you first come in. The receptionist is a sweetheart!!! The doctor is friendly and really cares about his patients health. He takes his time to explain things and understand your situation. Best chiropractor I've ever been to!
I've had some lower back pain off and on for years. My Father recommended I see his Chiropractor Dr Mark. I went into my first appointment hunched over in pain, Dr Mark gave me an adjustment and I was up and around again the very next day. Dr Mark is great and very personable. I hope my back doesn't act up anymore, but when it does, Ill definitely be in to see Dr Mark.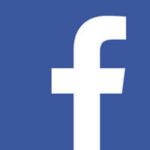 My 9 month old son was a little behind on crawling. He would pull himself along only using his right leg, dragging his left one behind him. Dr. Mark adjusted him and the very next day my son was using his left leg and crawling all around!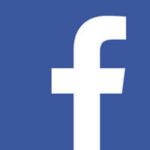 Dr. Walter has been helping me with a hip rotation issue for the past couple months, and is very well knowledge and always engaged during my appointments. Being a cyclist, I made it of utmost importance to find a chiroractor with knowledge and experience in that regard. Dr. Walter has been cycling for years and it shows through his understanding and approach to my issue. I drive 50 miles each way just to see him, and can't imagine going anywhere else for help.
Dr. Mark Walter is an extremely educated, experienced, compassionate and wacky chiropractor. He's not only my boss but my chiropractor as well. I wouldn't go to or recommend any other chiropractor.
Dr. Mark is super professional very friendly! The most important thing to know about Dr. Mark Walters is that he is one of the best chiropractors in the whole Lehigh Valley! You will not be disappointed!
Dr. Walters is a life saver for my fiance and I. He has helps us tremendously with our injuries resulting from a car accident. I was very reluctant to be adjusted at first, but it didn't take long for me to feel comfortable. He and his receptionist are friendly, and very much like family now.
We'd Love Your Feedback…
Choose a Social Network Below to Help Us Out with a Review of Your Own!